Summer Dresses
Dresses are one of the great things about not being a man, especially when it's hot out. First of all, one piece comprises an outfit. Second, you've got ventilation everywhere that matters.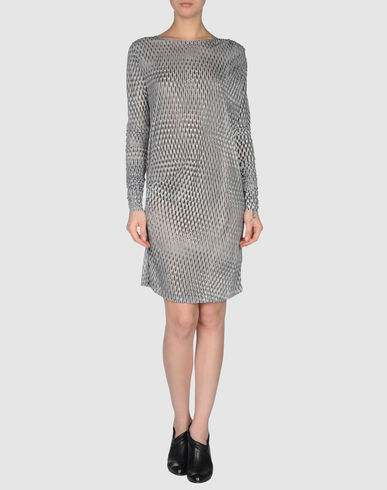 This dress, by Diesel, looks like it needs a slip. But it's got a great day-to-night vibe, and the print is rad.
The Zara green paisley dress balances a pretty loud print with a simple silhouette, just the way good design is supposed to. And a note for Zara online virgins: Their models are really tall. You can add about four inches to that virtual hem.
This black sheath dress is a wardrobe staple. If you don't already own a dress that looks exactly like this, pounce now.
The grey and sky blue sheath is  smarty pants smart. For either of these two dresses, Madonna arms help. Next post: Cute summer shrugs.
Ten points and a big shout out to whomever can name the fatal flaw in both of the handkerchief print dresses from Zara. I tried on the first one. Gorgeous. They're perfect for a daytime party, wedding, lunch. Except that…